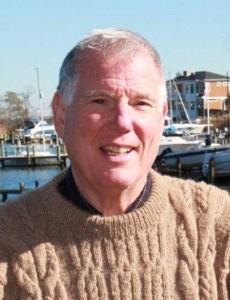 SENATOR WINEGRAD QUESTIONS CLAIMS OF VICTORY FOR "RECORD" BAY GRASS COVERAGE SIGNALIZING BAY RECOVERY SUCCESS AMIDST NEWS OF A SHOCKING 42% DECLINE IN ADULT FEMALE CRABS AND MORE RECENT NEWS OF A RADICAL DECLINE OF 50% IN MARYLAND UPPER BAY OYSTER POPULATIONS.  IN ADDITION, THE BAY STATES MISSED THEIR CRITICAL FEDERALLY REQUIRED NITROGEN REDUCTIONS BY 50% (SET IN 2010) WITH NO SANCTIONS WHATSOEVER FROM EPA INDICATES HOW THE CHESAPEAKE CLEAN WATER BLUEPRINT IS BEING UNDERMINED..
Message sent to Chesapeake Bay Foundation concerning supposed "record" acreage of Bay grasses:
From: Gerald Winegrad
Sent: Thursday, June 7, 2018 11:39 AM
To: Beth McGee, CBF ; Will Baker – ext. 2122 ; A.Prost ; Jon Mueller; Elaine Lutz ; Tom Zolper
Subject: SAV Jubilation
Beth, Will, Alison, Jon, Elaine, and Tom,
The recent jubilation over the "record for Bay grass acreage" and the greatest number of acres in modern history distorts the truth and is not surprising coming from EPA, the Bay Program, and some state officials.  This is because they need desperately to show some success with a program under attack by the current President and his Administration, many in Congress led by none other than organized agricultural groups, and some Bay sates. What baffles me is that CBF and your scientists would join in this jubilation creating a false sense of accomplishment.
The data is grossly distorted about "record" Bay grass acreage and meeting goals that have been radically lessened mid-stream in the Bay restoration efforts. The VIMS Report is the basis for the data and it notes that the 2017 SAV acreage was up 5% over 2016 and reached 104,843 acres, the highest since surveys under the Bay Program began in 1984.  But to say this is a record for Bay grass acreage is a gross distortion of the facts.
This is from the Bay Journal:  "Water quality worsened and the grasses began dying off. A Bay Program-sponsored review of historical aerial photos of the Chesapeake shows that grasses grew on at least 220,000 acres at various times of the past century [20th century]." See https://www.bayjournal.com/article/underwater_grasses_at_the_tipping_point
This statement is taken from CBF's current web site at: http://www.cbf.org/about-the-bay/more-than-just-the-bay/chesapeake-plants/bay-grasses.html:  "At its most pristine, the Bay may have supported several hundred thousand acres of underwater grasses. Since the 1950s, there has been a tremendous decline of grass beds due to degraded water quality and climate change."
Note also this statement from VIMS:  "At its most pristine, the Bay may have supported more than 600,000 acres of SAV."  http://web.vims.edu/bio/sav/AboutSAV.html
This all means that in the not too distant past (the 1900s) Bay grasses covered at least 220,000 acres and yet CBF states that: "For the first time in modern history, underwater grasses in the Chesapeake have surpassed 100,000 acres."   How can this be as modern history surely extends to the mid-1900s?  Also note the VIMS 600,000 acre estimate in the distant past.
Further, the jubilation is misplaced as to meeting Bay recovery goals: The goal for Bay grasses was set back in 2000 at 185,000 acres. That acreage was to be achieved by 2010 through agreed upon reductions of nitrogen, phosphorus, and sediment broken down by state and watershed.
When it became apparent that this SAV goal and other goals set in concrete in 2000 would not be met and were very far from being attained, the Bay states and EPA with the support of CBF and others simply adopted a new agreement termed the Chesapeake Clean Water Blueprint. The new goals for SAV were dropped down to an interim 2017 goal of 90,000 acres and, worse yet, the goal for 185,000 acres was postponed indefinitely.  In its place was a goal of 130,000 acres by 2025.
So we should all rejoice because in 2017 we hit 104,843 acres of SAV and praise this "modern record" when we were supposed to reach 185,000 acres by 2010 and Bay grasses certainly exceeded 200,000 acres in the not too distant past?   And this shows how well the Chesapeake Clean Water Blueprint is working?   It's like moving the goal lines closer for one team in the Super Bowl so they can score and win.
Yes, the VIMS report shows that SAV reached 104,843 acres the highest since 1984 surveys began, but they also note huge boom and bust cycles for widgeongrass responsible for the major increases in SAV. VIMS notes that "a similar rapid increase in widgeongrass in 2001 and 2002 was followed by an approximately 50% loss the following year." Further, the VIMS Report notes that the 2017 SAV acreage "represents a continued recovery from strong declines in 2011 and 2012 that reduced SAV abundance to a level last reported for the Bay in 1986."
It is definitely good that SAV acreage increased by 5% in 2017 and this marked the third year of increases after some serious declines. But I would argue that the substantial outpouring of some sort of a victory for the Bay is grossly overstated.  If SAV acreage declines in 2018, will there be an outcry for ramping up reductions in N, P, and S and better regulating pollution sources? Or will our bay "leaders" note the bad weather conditions—e.g. hot and rainy spring and summer weather) and the media gives it all a yawn?
Besides increasing SAV acreage, the VIMS conclusion also is important that: "Recent research using advanced statistical modeling has strongly tied the resurgence of SAV in Chesapeake Bay through 2015 to reductions in nitrogen and phosphorus loading into the Bay (Lefcheck et al, 2018). The continued recovery of SAV in the Bay the following two years, including 2017, are additional evidence that nutrient reductions from EPA's Total Maximum Daily Load (TMDL) along with conservation incentives are resulting in a healthier Chesapeake Bay."  See the VIMS Report cited throughout at:  http://web.vims.edu/bio/sav/sav17/exec_summary.html
This SAV acreage increase can be rightfully held out to show that if we can reduce N, P, and S, Bay waters and living resources can respond positively, something we have known for years.  Walter Boynton noted this in the Patuxent River a good number of years ago as have other scientists in localized areas of the Bay, especially were WWTP nutrients were the major contributor of nutrients.
These N, P, and S reductions have largely come from the phosphate ban and significant improvements in nutrient removal at WWTPs as well as Clean Air Act regulations. These mandatory regulations have worked to reduce nutrients. But the critical failure of the Bay Program and Bay Recovery that still threatens to collapse recovery efforts has been and still is  the failure to make significant reductions in reducing the N, P, and S from the #1 source —agriculture. These reductions are the most cost-effective. This is followed by a similar failure to reduce stormwater flows from existing developed areas (these reductions are the most expensive and least cost-effective) and the increasingly developed Bay watershed.
Also note this cautionary detail from the VIMS Report: "In 2017, SAV increased in 37, decreased in 29, and remained unvegetated in 27 of the 93 CBP segments."  So, in 60% of the Bay Program's Bay segments, SAV acreage either declined or the segments remained unvegetated. For example, in 2017, immediately around CBF headquarters, SAV acreage declined by 56% (Upper Central Chesapeake Bay).  SAV declined by 31% in the Severn River (CBF is in the Severn River Watershed).  And, just south of CBF headquarters, SAV declined 100% as the South River lost all its SAV acreage.
Are we so desperate for good news on Bay recovery that we must resort to such hyperbole and forget the past goals necessary for restoration?  And making it worse, throwing in the idea that oysters are making a recovery?  Will we continue to take a soft, non-regulatory approach to agricultural pollution and the failed efforts to throw money at agricultural operations with no real oversight of effectiveness or regulatory enforcement?
Because of this Administration and the total corruption of the EPA and the anti-environmental Congress, there is but one choice: Sue the Bastards!  Thinking the EPA is going to take any meaningful actions against Pennsylvania or other states who failed to meet their TMDL requirements for N, P, and S in 2017 and didn't even try (or tried very little) is wishful thinking along the lines of thinking the Orioles are going to make it to the World Series this year.  After all, they just won two games in a row and only allowed one run.
Gerald
———————————————————————————————————–
From: Beth McGee, CBF
Sent: Wednesday, April 25, 2018 12:34 PM
To: Gerald Winegrad
Subject: This progress is extraordinary
Dear Gerry,
I wanted to follow up on Will's email last Friday with absolutely thrilling news! Just yesterday, the Chesapeake Bay Program released its underwater grasses survey, which shows yet another record for Bay grass acreage. For the first time in modern history, underwater grasses in the Chesapeake have surpassed 100,000 acres.
The resurgence of Bay grasses is proof that the Chesapeake Clean Water Blueprint is working. Pollution is going down, the dead zone is getting smaller, and oysters are making a recovery. This progress is extraordinary, and much of it is due to your steadfast support of our Bay and the rivers and streams that feed it.
Thank you for all that you do,
Beth McGee
Director of Science and Agricultural Policy
Chesapeake Bay Foundation
P.S. This is a huge success that couldn't have come at a more meaningful time—right when we're seeing proposed rollbacks to federal environmental protection regulations threaten Bay restoration efforts. Fighting this attack on the Bay is critical. It's also expensive. Please consider a donation to our Chesapeake Clean Water Blueprint Defense Fund today.